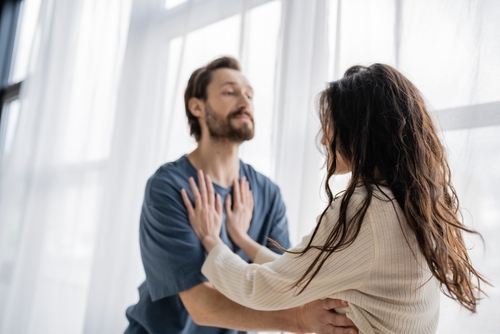 Emotional abuse can be a qualifying factor in a VAWA (Violence Against Women Act) case. An immigration attorney can assist in determining if the emotional abuse meets the criteria for VAWA eligibility, while an immigration psychologist can provide a psychological assessment to document the impact of the abuse on the victim's mental and emotional well-being.
What is the psychological assessment for VAWA?
A psychological assessment for VAWA involves an evaluation conducted by an immigration psychologist to assess the impact of the abuse experienced by the victim. It includes gathering information about the nature and severity of the abuse, documenting psychological symptoms or disorders resulting from the abuse, and providing an expert opinion on the psychological harm suffered.
How do you pass a psychological evaluation for VAWA?
Psychological evaluations for VAWA cases are not pass or fail assessments. Instead, individuals undergoing the evaluation are asked to answer honestly and provide the requested information. The evaluation process may involve various methods, including testing and interviews, to assess the individual's response style, such as tendencies to minimize or exaggerate symptoms. Being honest and open during the assessment, cooperating with the immigration psychologist, and providing accurate information about the abuse and its impact on mental health are crucial.
What questions do they ask on a psychological test for VAWA?
Psychological evaluations for VAWA cases are tailored to the individual circumstances of each case. Immigration psychologists typically inquire about the nature and frequency of the abuse, its impact on mental health, experienced symptoms, coping mechanisms, and the overall psychological well-being of the victim. The questions and psychological tests used aim to gather comprehensive information about the domestic abuse and its specific impact on the individual's mental state.
How can I contact an immigration psychologist?
Immigration Psychology is a private practice formed by Doctors in Psychology who specialize in forensic and clinical psychology.  Our forensic and clinical psychologists have testified as expert witnesses in hundreds of civil, criminal, and immigration cases in several states.
For more than 15 years, Immigration Psychology has offered forensic psychological evaluations for Hardship Waivers, VAWA, Asylum, U Visa, T Visa, and Citizenship examination waivers.
Our immigration psychologists are bilingual and licensed in the United States and can practice in 36 states:
Alabama – AL             Kentucky – KY           Oklahoma – OK
Arizona – AZ              Maine – ME                Pennsylvania – PA
Arkansas – AR            Maryland – MD           Tennessee – TN
Colorado – CO            Michigan – MI            Texas – TX
Connecticut – CT        Minnesota – MN         Virginia – VA
Utah – UT                    Mississippi – MS        Nebraska – NE
Delaware – DE            Missouri – MO             Washington – WA
District of Columbia – DC                               West Virginia – WV
Florida – FL                Nevada – NV                Wisconsin – WI
Georgia – GA              New Hampshire – NH  Wyoming – WY
Idaho – ID                   New Jersey – NJ
Illinois – IL                  North Carolina – NC
Indiana – IN                Ohio – OH
How do immigration psychologists and immigration attorneys work together?
A psychological evaluation is done at the recommendation of the immigration attorney.
Immigration psychologists and Immigration Attorneys have a working relationship that must protect the independence of opinion and the objectivity of each professional.  Immigration psychologists must understand rules of admissibility to determine whether the testing and procedures used are valid and reliable enough to stand the scrutiny of the court and other experts.  Immigration psychologists must understand how to provide testimony as required by the case.
Contact us at:
Info@ImmigrationPsychology.com
877-297-5952
305-456-4147
407-690-7129