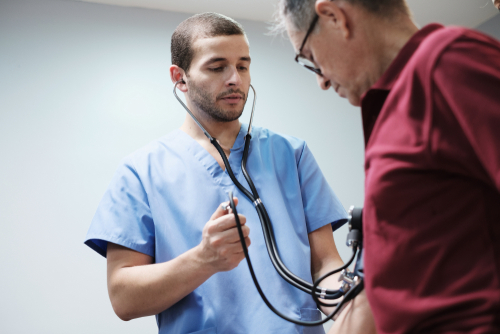 Immigration psychological evaluations serve as important tools for documenting medical conditions in the context of immigration processes. While these evaluations primarily focus on psychological well-being, they also consider the impact of medical conditions on an individual's functioning.
Immigration psychological evaluations also explore how the foreigner helps the qualifying relative that is suffering medical conditions or mental health issues.  The immigration psychologist explores how the foreigner plays a role in alleviating the hardships caused by medical or mental health conditions suffered by the qualifying relative.
During immigration psychological evaluations, psychologists gather comprehensive information about the individual's medical history, including any existing medical conditions, treatments, and medications. This information helps provide a holistic understanding of the individual's health status and enables the identification of potential connections between physical health and mental well-being.
Does immigration require a psychological evaluation?
Not all immigration cases require a psychological evaluation.  Immigration psychologists are retained at the recommendation of immigration attorneys.
What to expect for immigration psychological evaluation?
These are mental health evaluations done by immigration psychologists.  These are doctors in psychology who are licensed in the United States, who are experts in mental health issues  and have a working knowledge of the standards, case law, and policies affecting an immigration case.
The immigration psychological evaluation entails clinical interviews and psychological testing. The evaluation is done over the course or two or more meetings.  The immigration psychological evaluation does not entail treatment or therapy.
How do immigration psychologists and immigration attorneys work together?
A psychological evaluation is done at the recommendation of the immigration attorney.
Immigration psychologists and Immigration Attorneys have a working relationship that must protect the independence of opinion and the objectivity of each professional.  Immigration psychologists must understand rules of admissibility to determine whether the testing and procedures used are valid and reliable enough to stand the scrutiny of the court and other experts.  Immigration psychologists must understand how to provide testimony as required by the case.
How can I contact an immigration psychologist?
Immigration Psychology, Inc. has Florida immigration psychologists, North Carolina immigration psychologists, South Carolina immigration psychologists, and experts in other states.
Contact us at:
Info@ImmigrationPsychology.com
877-297-5952
305-456-4147
407-690-7129