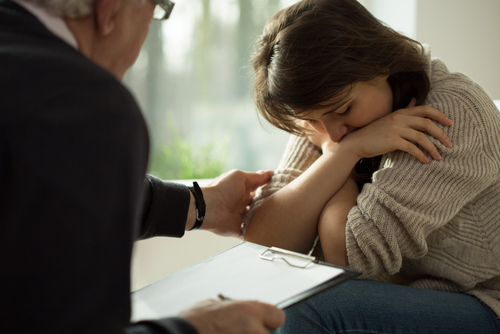 Immigration psychological evaluations play a crucial role in documenting mental health conditions and emotional states of individuals seeking immigration status.  For example, asylum and VAWA cases often call for the use of a psychological evaluation to document the impact of the adversities and trauma experienced.  These evaluations are conducted by licensed psychologist specialized in immigration psychology.  An immigration psychologist is not only an expert in mental health but she also has a working knowledge of the legal standards, case law, and policies concerning the specific immigration case.
The immigration psychologist at times is called to evaluate the relatives of the person experiencing the immigration difficulties.  For example, cases such as hardship waivers focus on how the foreigner's qualifying relative is affected by the foreigner's immigration challenges.  The immigration psychologist conducts an assessment to help identify conditions such as anxiety disorders, depression, post-traumatic stress disorder (PTSD), or other psychological disorders that may impact an individual's ability to function effectively or cope with stressors associated with immigration.
How do immigration psychologists and immigration attorneys work together?
A psychological evaluation is done at the recommendation of the immigration attorney.
Immigration psychologists and Immigration Attorneys have a working relationship that must protect the independence of opinion and the objectivity of each professional.  Immigration psychologists must understand rules of admissibility to determine whether the testing and procedures used are valid and reliable enough to stand the scrutiny of the court and other experts.  Immigration psychologists must understand how to provide testimony as required by the case.
How can I contact an immigration psychologist? 
Immigration Psychology, Inc. has Florida immigration psychologists, North Carolina immigration psychologists, South Carolina immigration psychologists, and experts in other states.
Contact us at:
Info@ImmigrationPsychology.com
877-297-5952
305-456-4147
407-690-7129