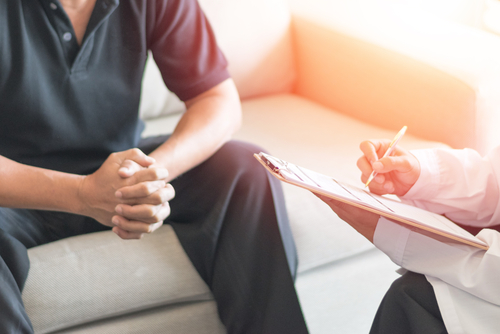 Immigration psychologist are independent medical examiners (IME) that conduct forensic psychological evaluations to be used in immigration cases. One type of case is based on The Violence Against Women Act (VAWA), which protects both men and women.
Domestic violence can affect anyone, regardless of gender. Men can also be victims of domestic violence, and they may experience similar forms of abuse as women, such as physical violence, emotional abuse, and sexual abuse. However, men face unique challenges when seeking help for domestic violence; social and gender bias promote the idea that men should be able to defend themselves and are less affected by domestic abuse. Male victims of domestic abuse are likely to find that there are less resources specifically geared towards male victims.
The immigration psychologist must work through the psychological defense, as men are likely to minimize abuse and its impact. Men are less likely to report domestic violence due to shame, fear of not being believed, or fear of being seen as weak. Men may also feel ashamed to report abuse or may not be aware that the abuse they are experiencing is considered domestic violence. Additionally, men may be less likely to seek help or may not know where to turn for support.
Overall, immigration psychologists are retained at the request of the immigration attorney who is handling the VAWA case. Not all cases require the expertise of an immigration psychologist. An immigration psychologist serves as an independent medical examiner who has expertise in the psycho-legal issues that are relevant to the VAWA case. The immigration psychologist must understand rules of admissibility to determine whether the testing and procedures used are valid and reliable enough to stand the scrutiny of the court and other experts. The immigration psychologist must understand how to provide testimony as required by the case.
The immigration psychologist and immigration attorney have a working relationship that must protect the independence of opinion and the objectivity of each professional.