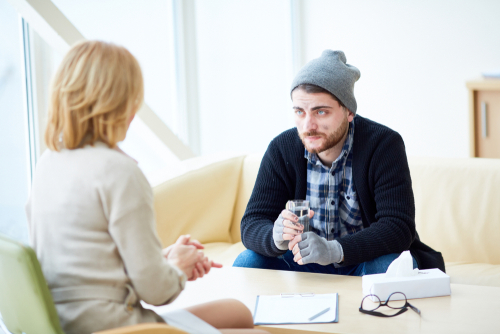 The complexity of the immigration process in the United States is undoubtedly stressful. One key step for many applicants is undergoing an immigration psychology evaluation. Conducted by experienced examiners like Immigration Psychology, these assessments can provide critical support in a variety of immigration cases, from extreme hardship and spousal abuse (VAWA) to political asylum, U Visa, and T Visa.
Purpose of Immigration Psychology Evaluation
The immigration psychology evaluation serves as an invaluable tool in assessing the mental and emotional states of individuals navigating the U.S. immigration system.  Reasons why one might need an immigration psychology evaluation include some common scenarios, such as:
Extreme Hardship Cases: To establish the severe challenges a U.S. citizen or permanent resident family member would face if the immigrant were deported.
Spousal Abuse (VAWA): To assess the mental health impact of abuse for those applying under the Violence Against Women Act.
Political Asylum Cases: To provide psychological evidence of an applicant's claim of fearing persecution in their home country.
U Visa: For victims of crimes, it helps to outline the psychological trauma experienced.
T Visa: For human trafficking victims, the evaluation aims to showcase the psychological repercussions of the experience.
Each type of evaluation aims to provide an objective, in-depth psychological profile that could make a substantive difference in your application process. To prepare adequately for this crucial step, you need to be well-versed in its objectives and the types of information you will need to furnish.
Document and Information Checklist
As you prepare for your immigration psychology evaluation, one of the critical steps is gathering all the necessary documentation and information. A comprehensive file not only facilitates a smooth evaluation process but also allows the evaluating psychologist to make a well-informed assessment. Below, are the types of documents and information you should bring to ensure a thorough psychological evaluation.
Personal Identification Documents: Presenting government-issued identification, like a passport or driver's license, is crucial for verifying your identity. This foundational step establishes the credibility of the entire evaluation process.
Immigration Documents: Your immigration history provides a contextual framework for your case. To determine the type of immigration psychological evaluation you need, we have to understand the type of immigration case you are undergoing.  Please provide a description of the immigration case.
Medical History and Records: Your overall health can influence your psychological state. A complete set of medical records, including medications, hospitalizations, and ongoing treatments, will give a comprehensive view of your health status.
  Relevant Legal Documents: Any legal documents like court orders or other pertinent legal papers can provide additional context. These documents may offer vital information, particularly in cases involving extreme hardship or spousal abuse.
Prior Psychological Evaluations or Treatment Records:  If available, previous mental health evaluations or treatment records can offer insights into your psychological history, adding another layer of depth to the evaluation.
  Proof of Relationship (If Applicable): In cases of family-based cases, proof of relationship is essential. Documents like marriage or birth certificates corroborate your claims and provide a fuller picture of your familial ties.
Unique Circumstances Surrounding One's Immigration Status:  Your immigration journey is unique. Be prepared to discuss any special circumstances, such as date of arrival to the United States and dates or unlawful presence, that could have an impact on your immigration case.
Mental Health Conditions: If you have been diagnosed with any mental health conditions, this information will be pivotal in the evaluation. Such diagnoses can often be crucial in asylum or abuse cases, among others.
  Socio-political Conditions in the Native Country: When applying for asylum, evidence that supports the precarious conditions in your home country can strengthen your claim. Documentation or credible sources that outline these conditions can be invaluable.
Compiling a thorough set of documents and information is instrumental in ensuring an accurate and beneficial immigration psychology evaluation. The records you present serve as a roadmap for the evaluator, guiding them through your unique immigration landscape.
What to Expect in a Psychology Evaluation for Immigration
Prepare for a detailed interview that can last up to several hours. You will discuss a range of topics from your personal history and immigration experience to any specific instances of hardship or abuse. The evaluation aims to be a thorough, objective assessment of your psychological state and its relevance to your immigration case.
At Immigration Psychology, we offer complimentary consultations across 39 states and evaluations that can be conducted both in-person and via a secure, HIPAA-compliant video conference system. We are available via phone or email and ready to discuss your unique situation. Our contact information is as follows:
Email: info@ImmigrationPsychology.com
Phone: 877-297-5952 or 305-456-4147 or 407-690-7129